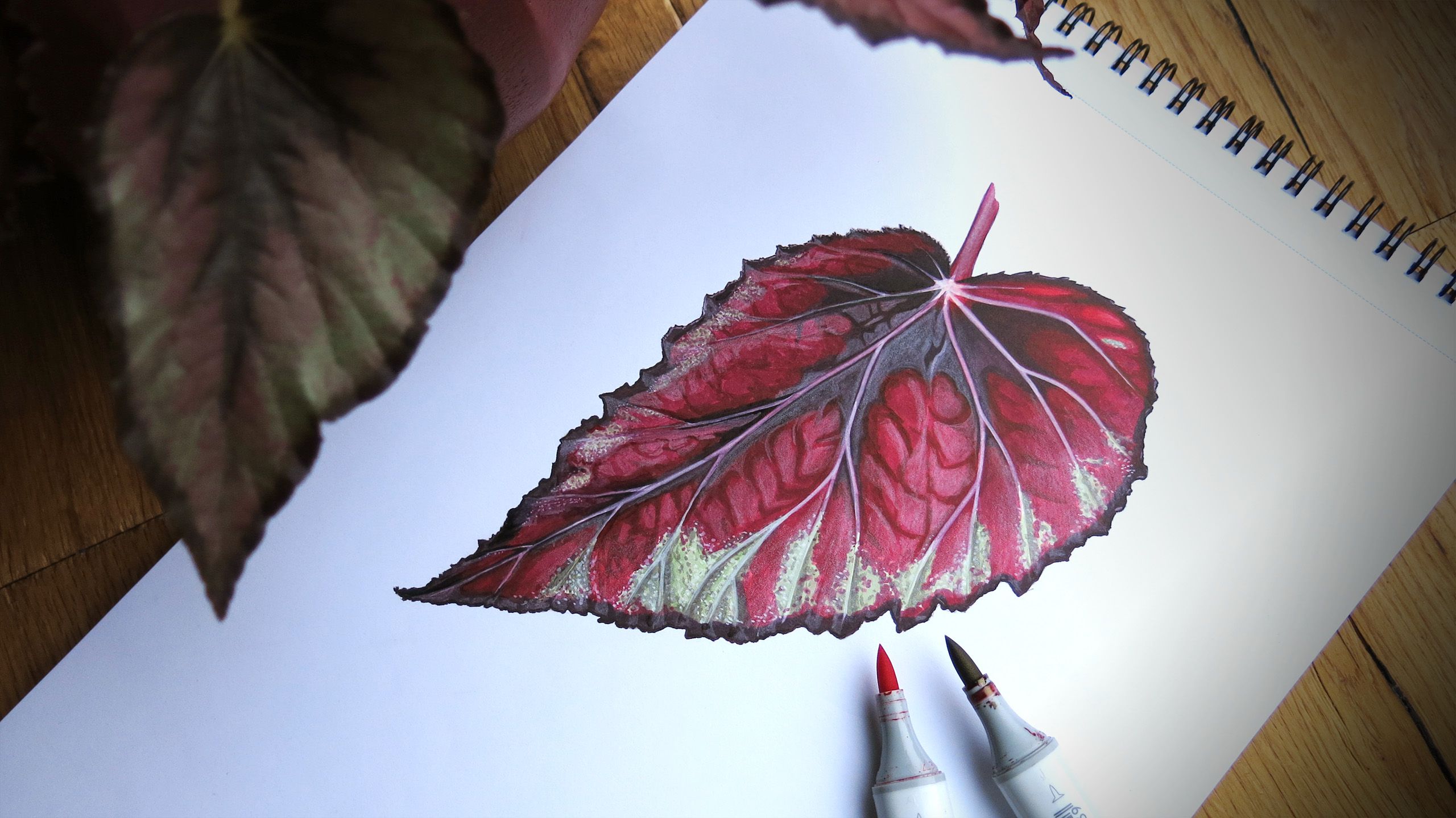 All you want to know about Copic Markers
The basics about marker drawing with Copic (#nospon)

Now that the 'sort of short update' is out, you might understand that I couldn't stop learning again. I have been really into illustration lately, nature illustration to be specific, and I joined Patreon classes, red old school books, finished Youtube completely on this topic and went to art-supply-stores, which is NOT good for your money. Meanwhile I was soaking the knowledge like never before. I am a sponge, because it makes me só happy again!
And why not sharing all this? I thought that would be a nice idea. 
I hope someone is going to be as happy as I am with all the information below :).
So, first of all:
Why Copic Markers specifically?
Because that's what I use for drawing. And because, hey. Those kiddies are cool! Architects know this, product designers know this and everyone in Russia knows this too (I'm not kidding). I studied Product design, so my drawing teacher gave me a bit of this, apparently 'secret' knowledge already. And I unraveled more ;)!
The first nice characteristic is the brightness of colors. I really like the look and feel and the way you can combine it with white (gel)pens and pencils.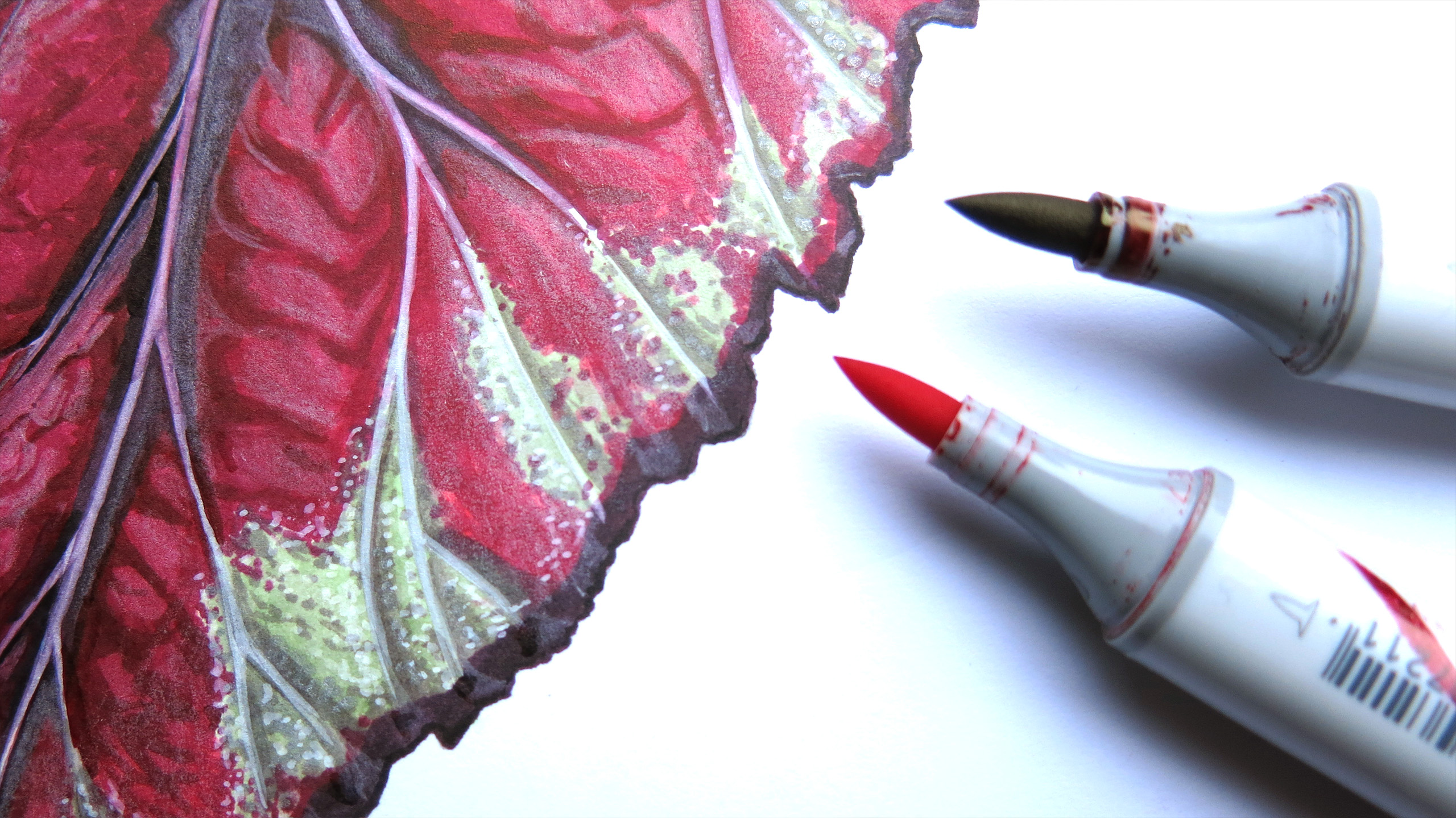 Bright colors!
Copic markers are alcohol based
This means that you can blend the colors without damaging the paper. Which is cool. You can add layers of the same color, mix colors and blend it together. It is a completely different experience than with water-based or acryl markers. 
The color of alcohol based ink is very bright and it's recommended to take special marker-paper, because this saves you a lot of ink and it allows you to draw more secure (the ink doesn't spread over the paper and you get sharp lines). Beside Copic, there are other brands of alcohol based markers too (such as Touch, Winsor&Newton, Sketchmarker, Stylefile, etc.)(which I didn't try all), but Copic just has the most benefits for me. For now.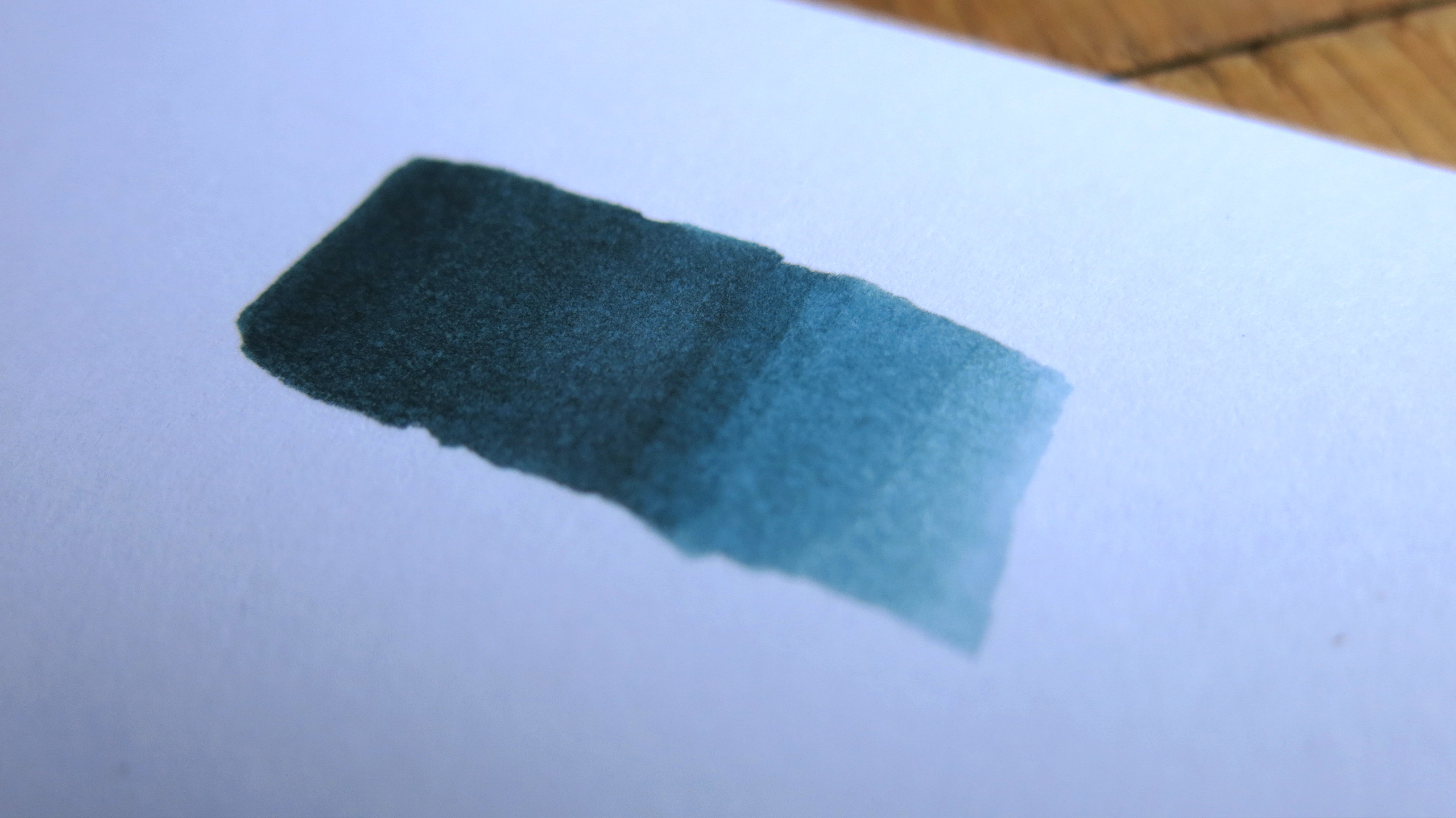 Blending on special marker paper.
3 common type of Copic markers
Copic has a large (maybe the largest) variety of colors ánd markers. 
Below you will find the 3 most common types.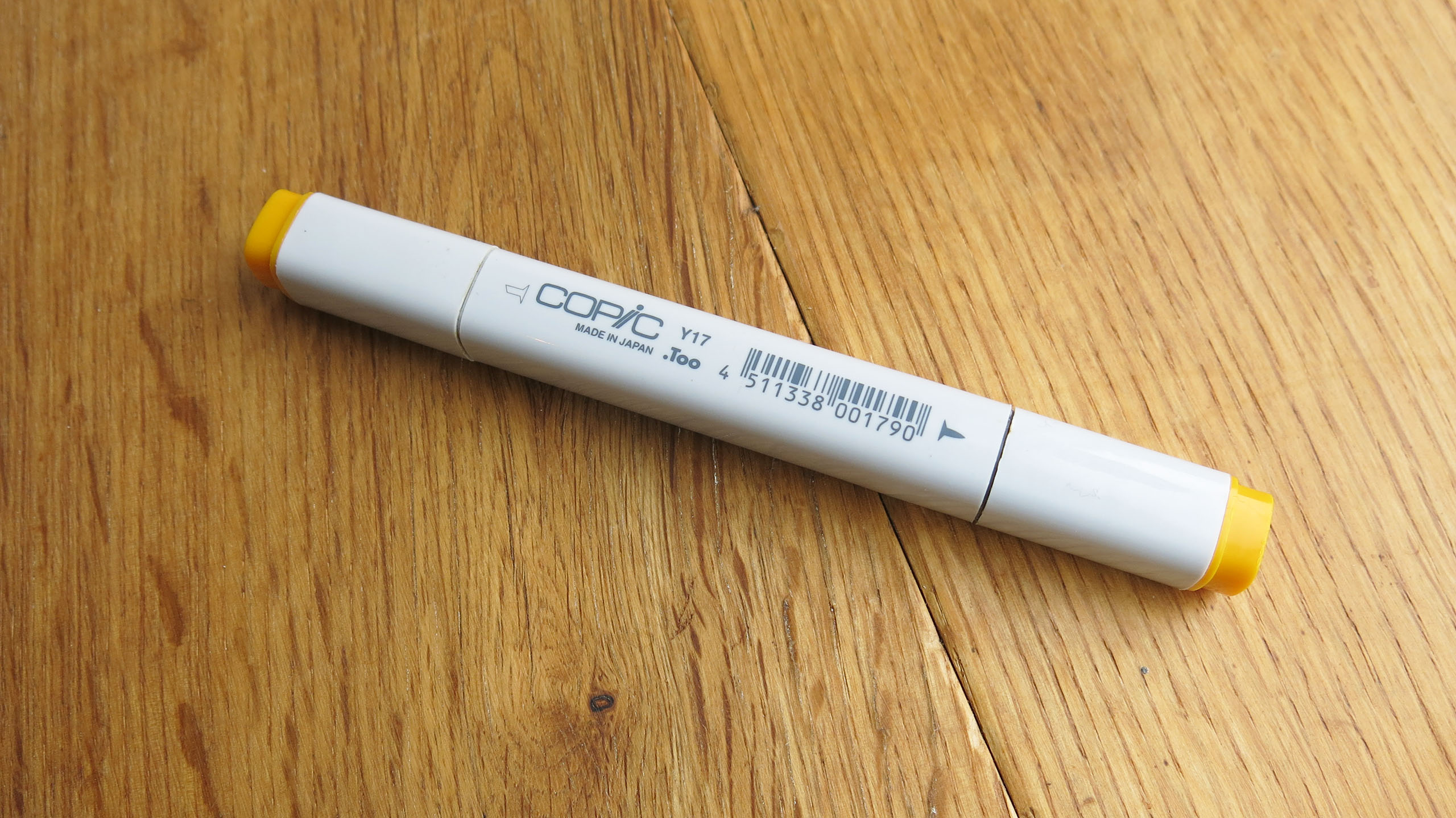 Copic Classic marker
214 colors
Square body
Bullet and chisel nib
Most ink capacity
Same price as Sketch marker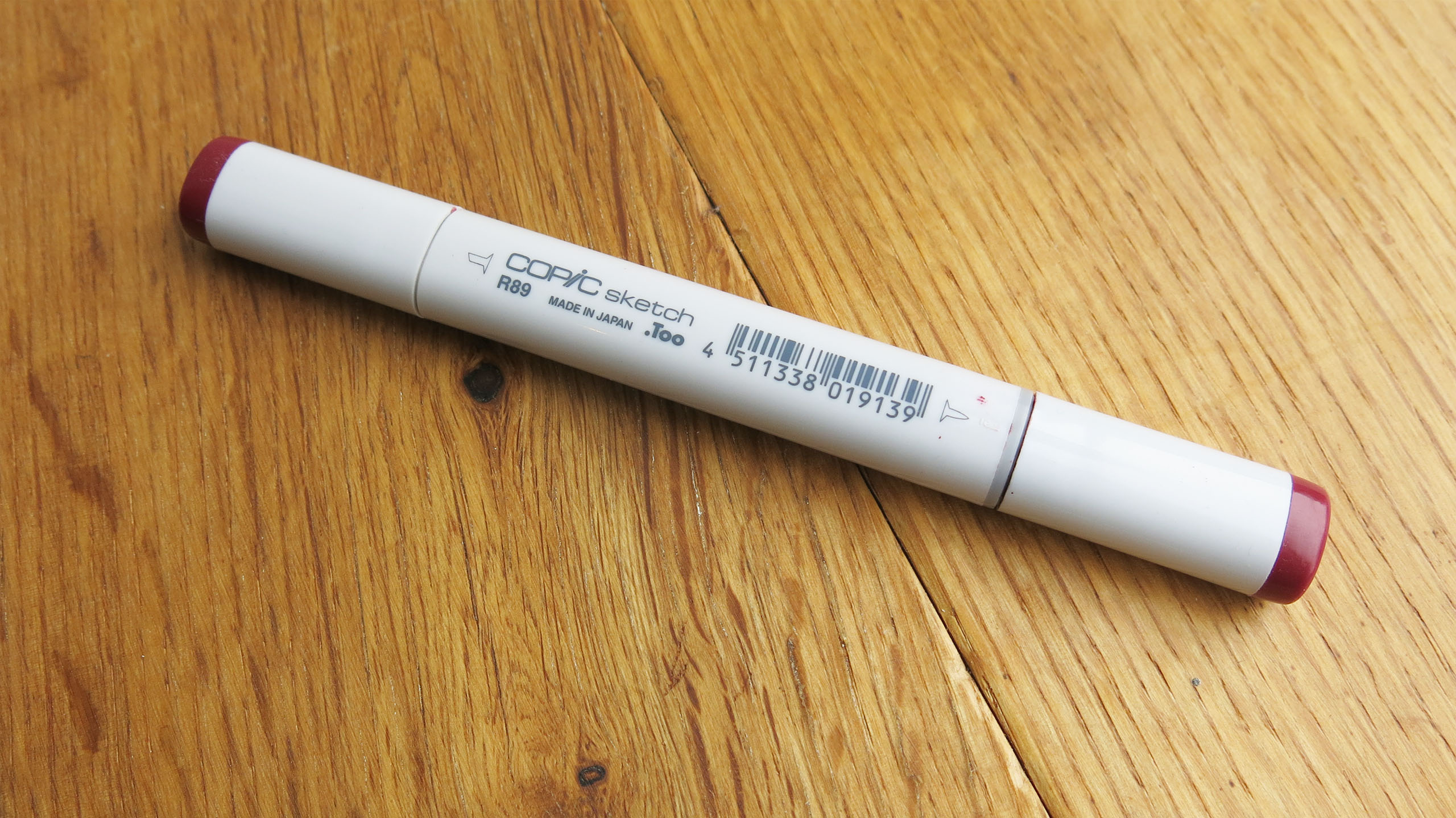 Copic Sketch marker
358 colors
Oval body
Brush and chisel nib
A little less ink capacity
Same price as Classic marker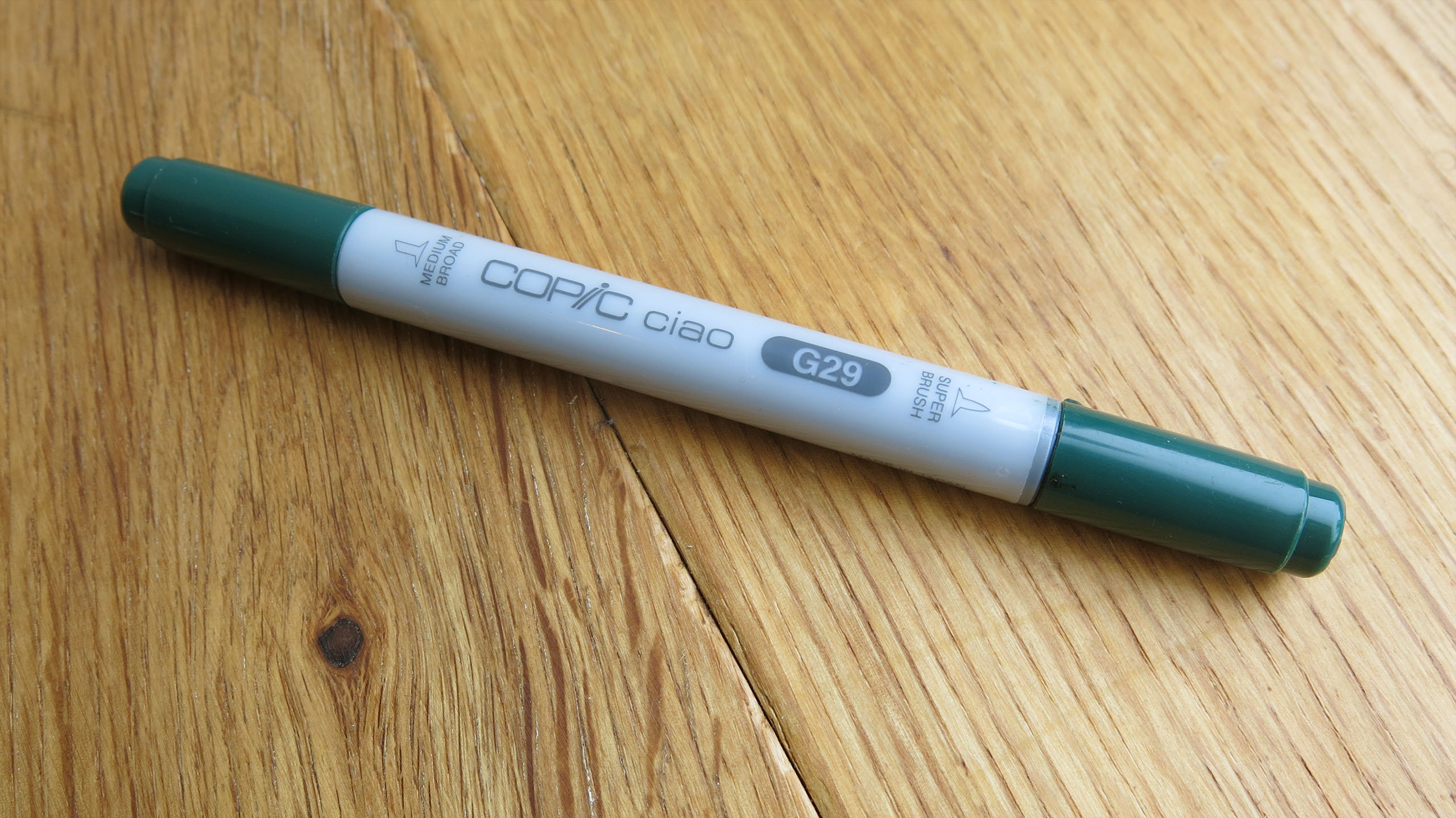 Copic Ciao marker
180 colors
Round body
Brush and chisel nib
Less ink capacity
Less expensive
3 shapes of nibs
Every type of marker comes with 2 standard nibs; 3 varieties in total. You can replace the nibs for other versions, but I have no experience with that so far. Below I describe the standard shapes of nibs.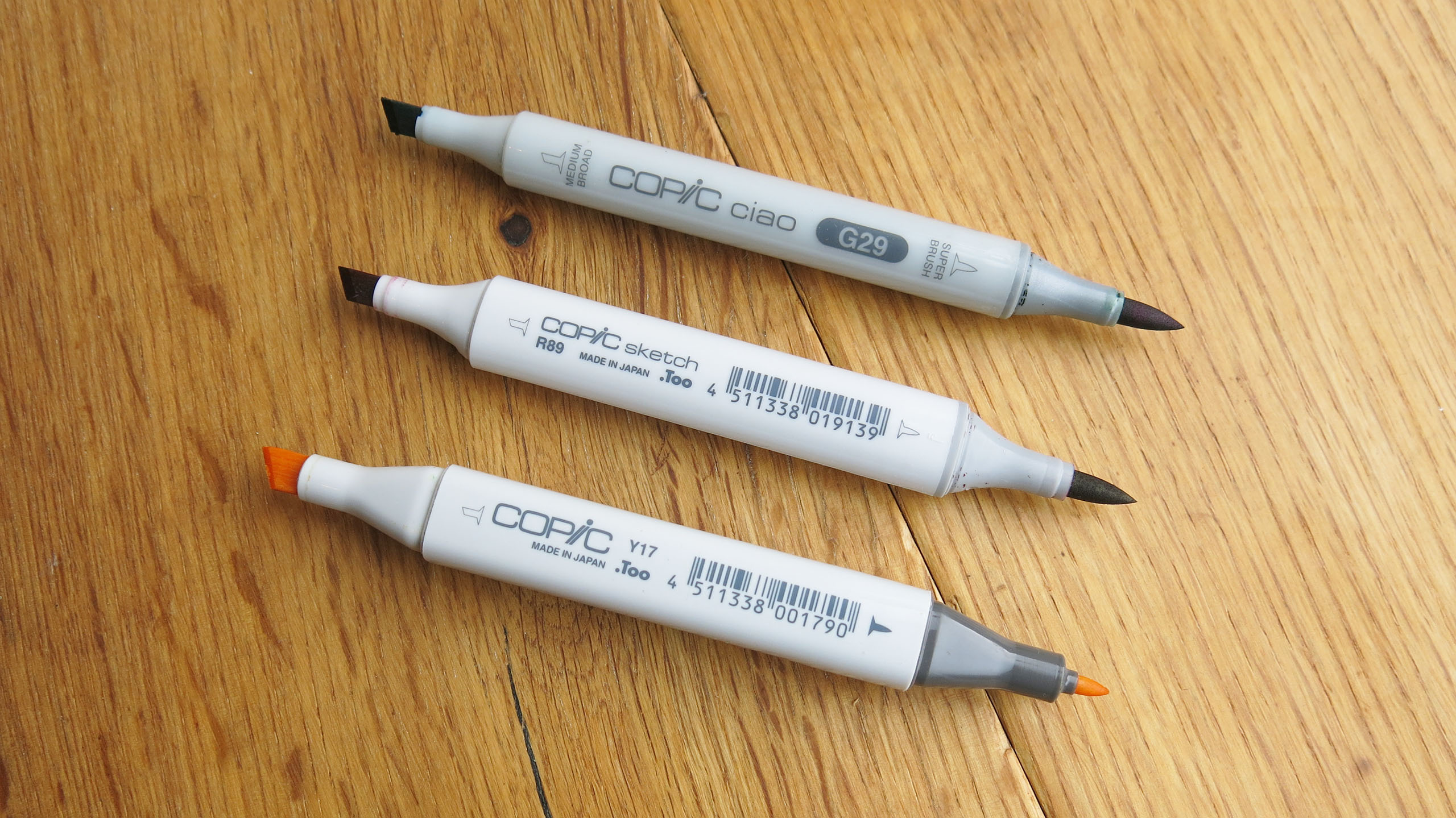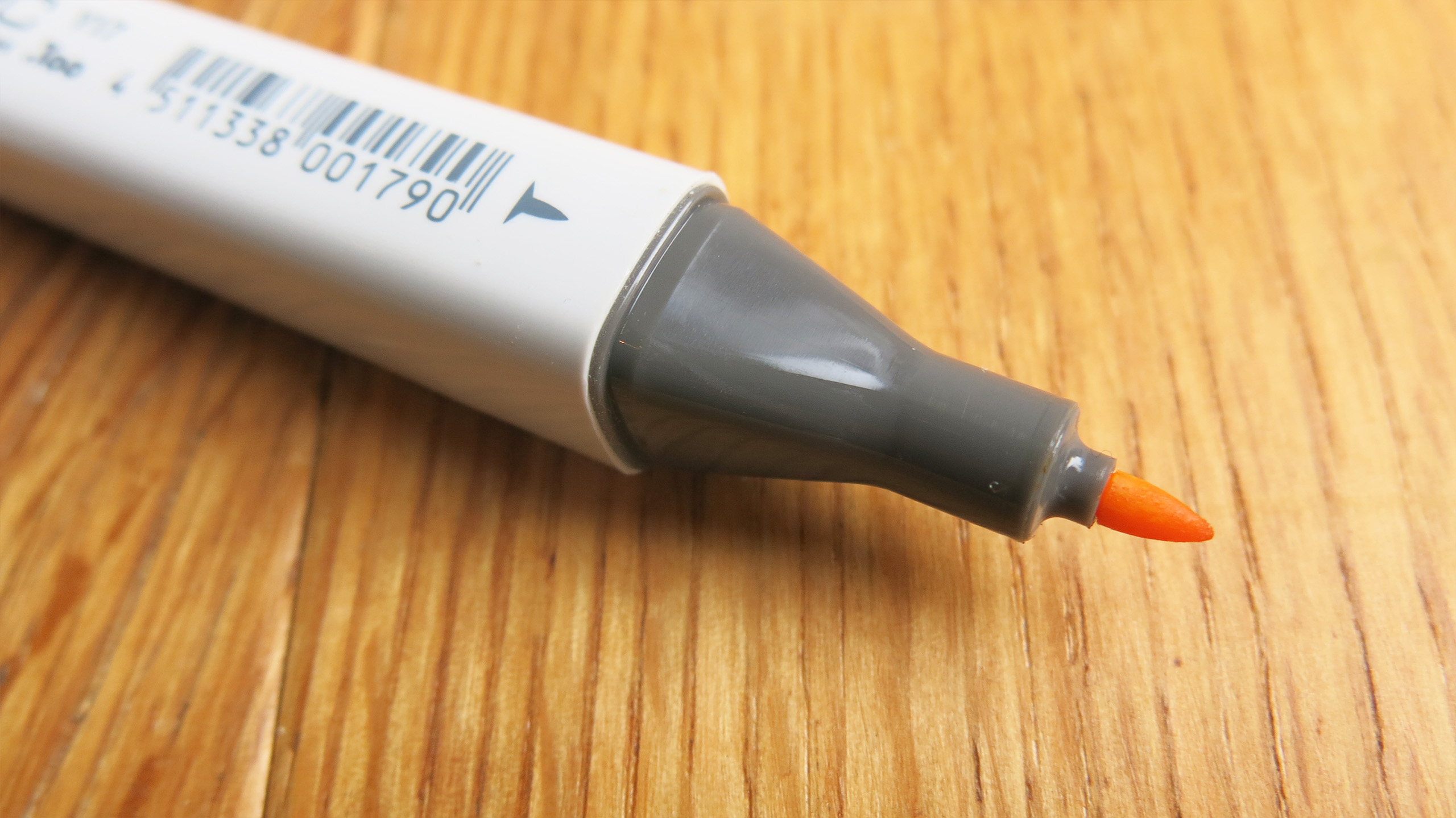 Bullet nib
Thin and sturdy nib, which is suitable for outlines, small details and hatching. Not suitable for big areas of color, especially not if you need the area to be evenly colored.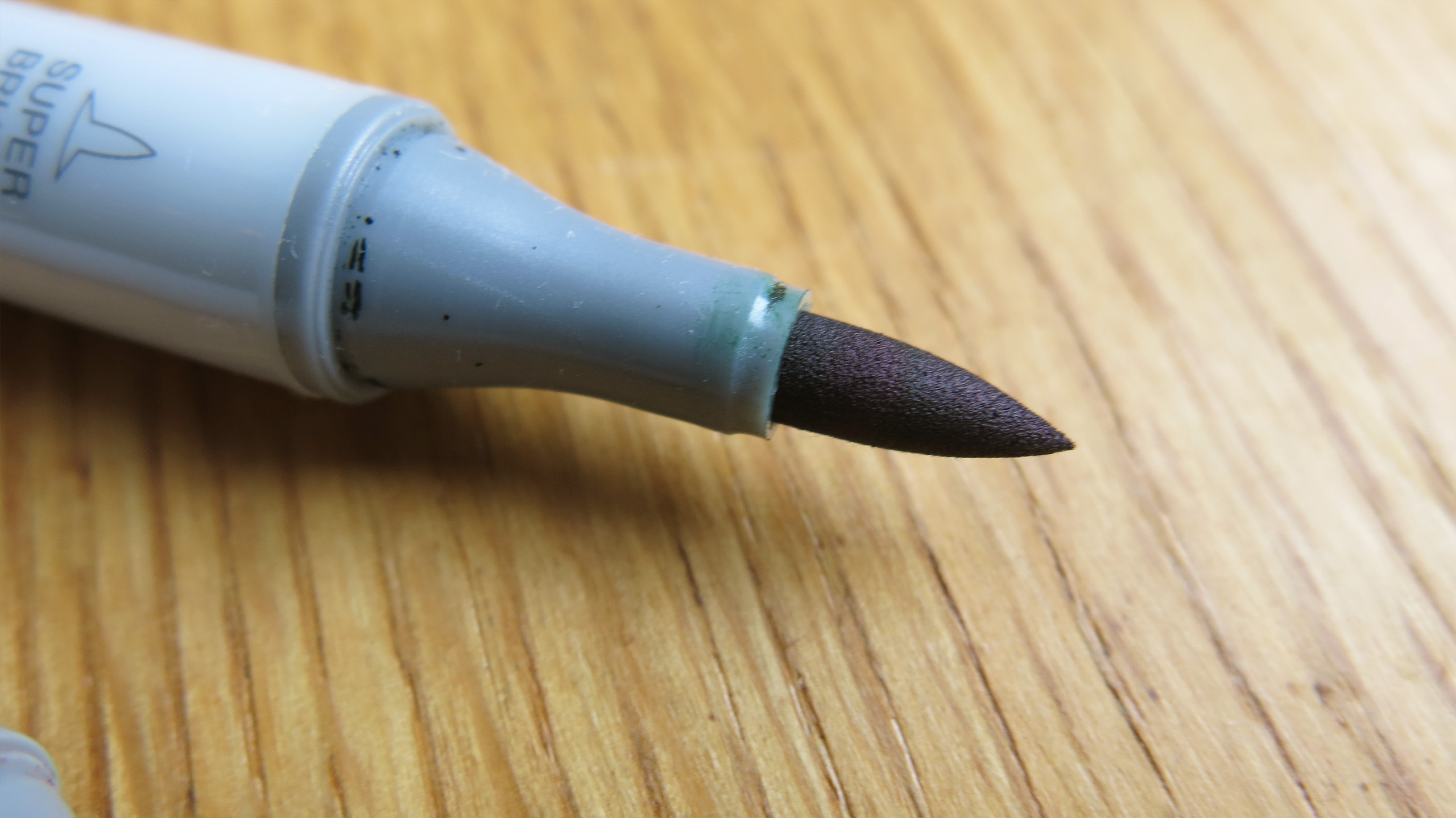 Brush nib
Flexible nib which looks similar to a regular brush. This one is exceptionally good at anything :). Good for smooth gradients, good for varying the thickness of lines, good for narrow lines and even very good for thick lines or large areas. It feels convenient and you have a lot of control.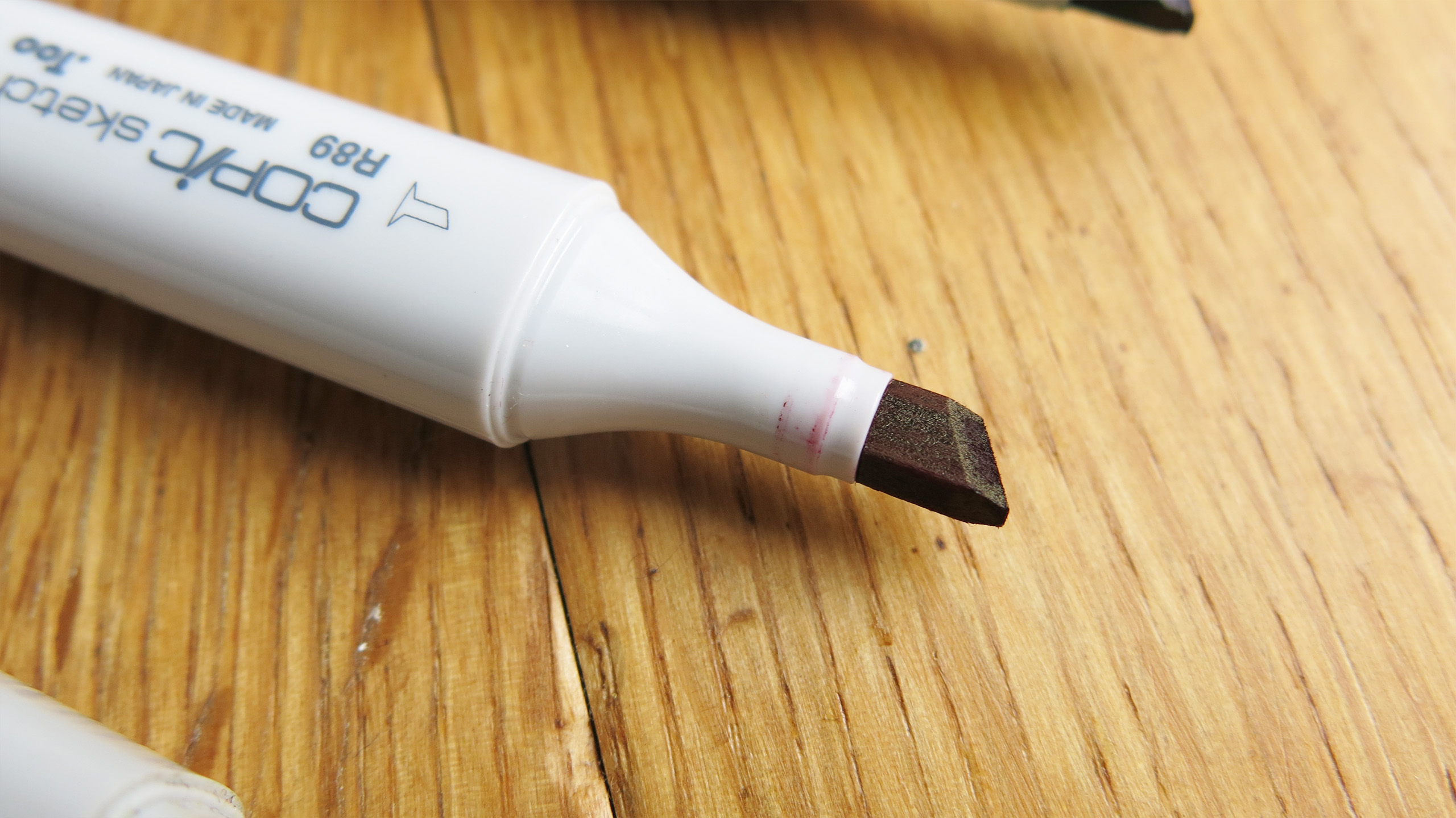 Chisel nib
Looks like a regular highlight marker. Good for coloring big areas, hatching and, if you turn it around even suitable for straight, thin lines. Not convenient for very small details.
I don't use the bullet nib a lot, because in my opinion, it is not exceptionally good at anything in specific. Very thin lines are not possible and really thick lines or large areas neither. That's also the main reason why I prefer the Sketch marker above the Classic one; it comes with a brush and chisel nib.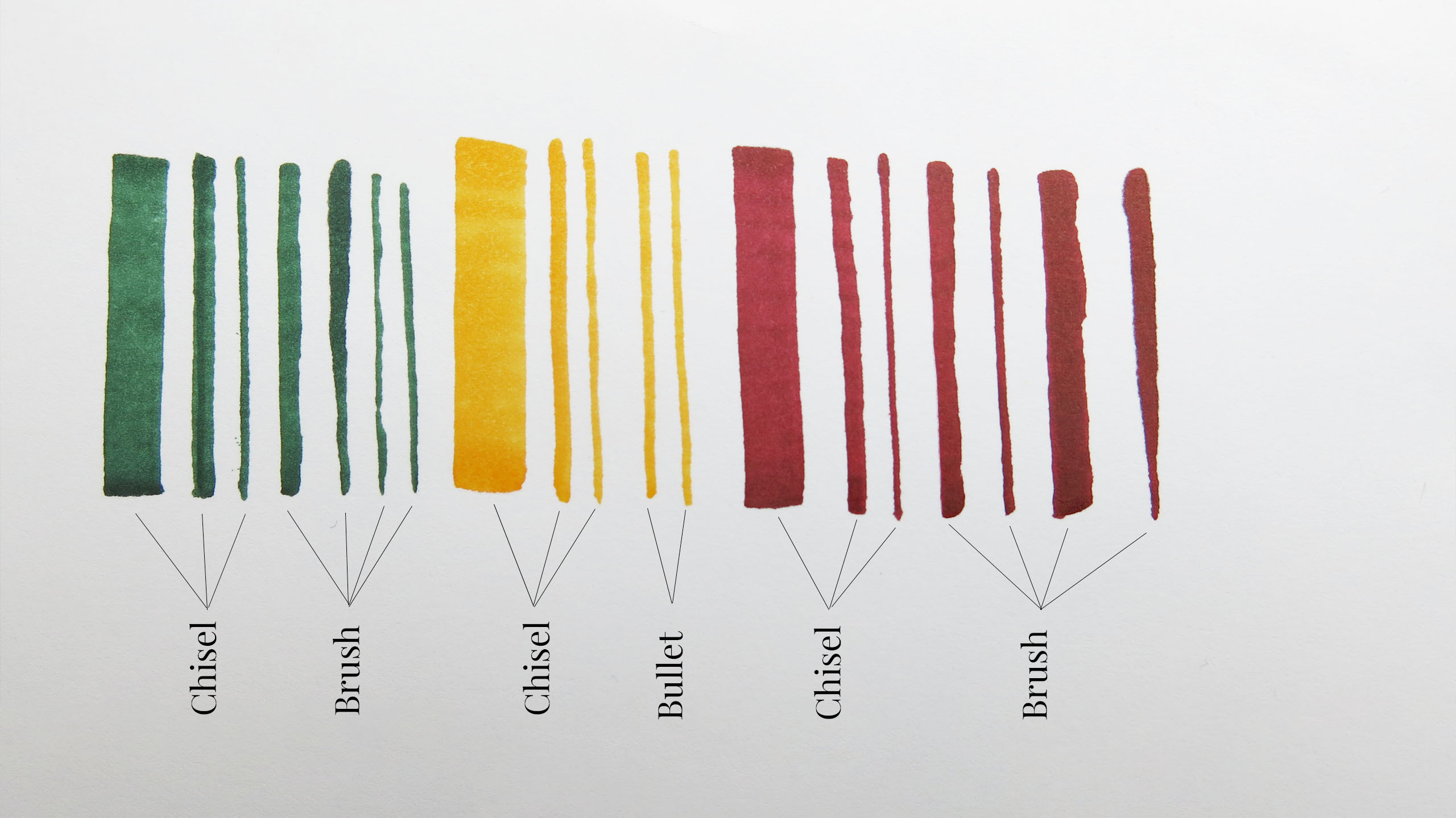 The possiblities with different nibs.
During my study Industrial Product Design, they recommended Copic markers. I didn't really think about other options at the time. Just everyone used Copic. Now that I rediscovered drawing, I wanted to know more. So, beside above basic information, I also learned a few things which only made me even more happy with Copic. For example:
Color consistency
Copic has 358 different colors (Sketch marker), which are labeled with a number and name. This information is printed on the body and, as far as I know, didn't come off. If one color is empty, you can trust that every new marker with the same number, contains exactly the same color.
Refillable
Color consistency is especially handy if you find out that Copic markers are refillable. Every one of the 358 colors is available in refill! (At least in Holland.)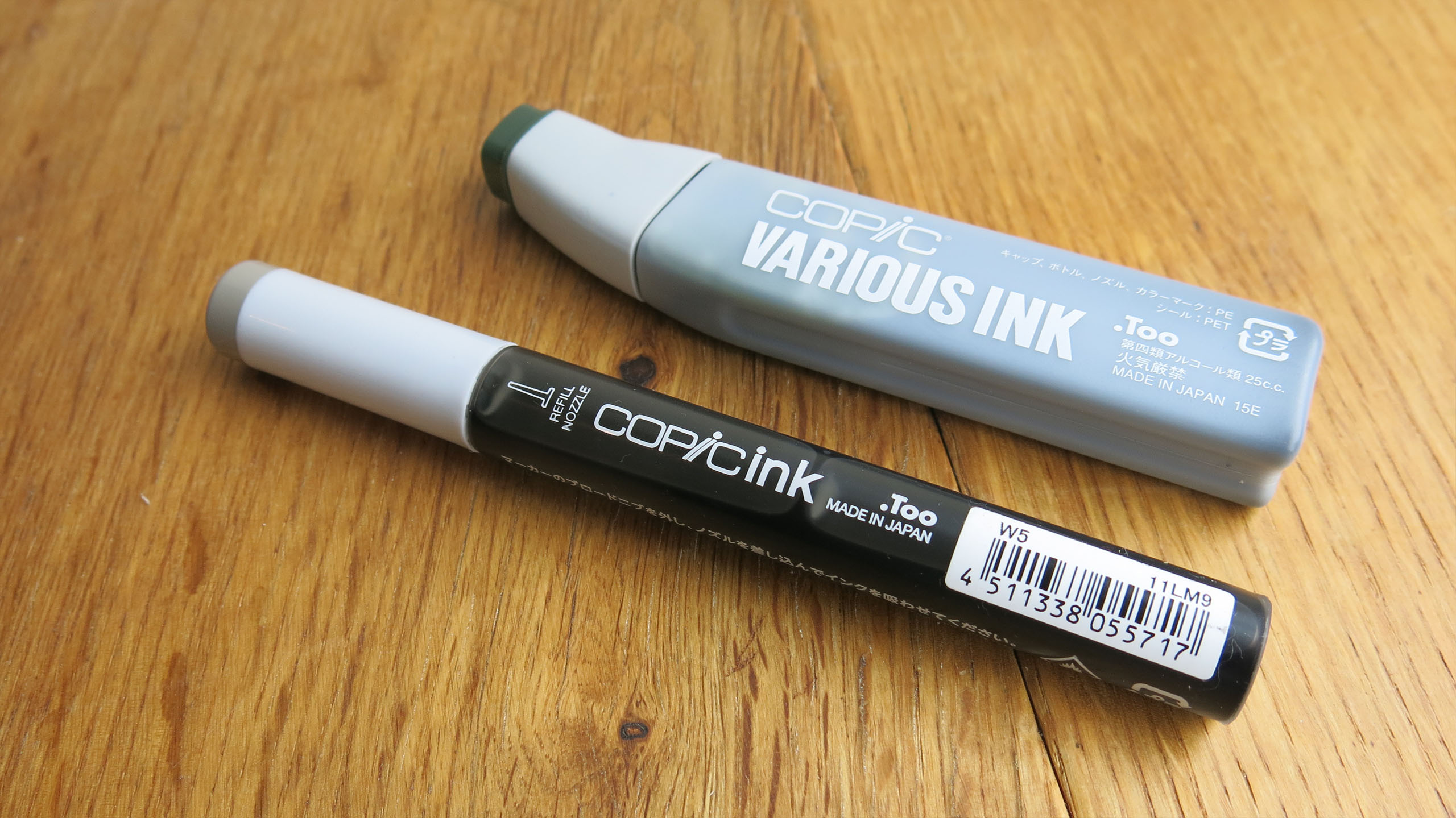 Old and new refill bodies.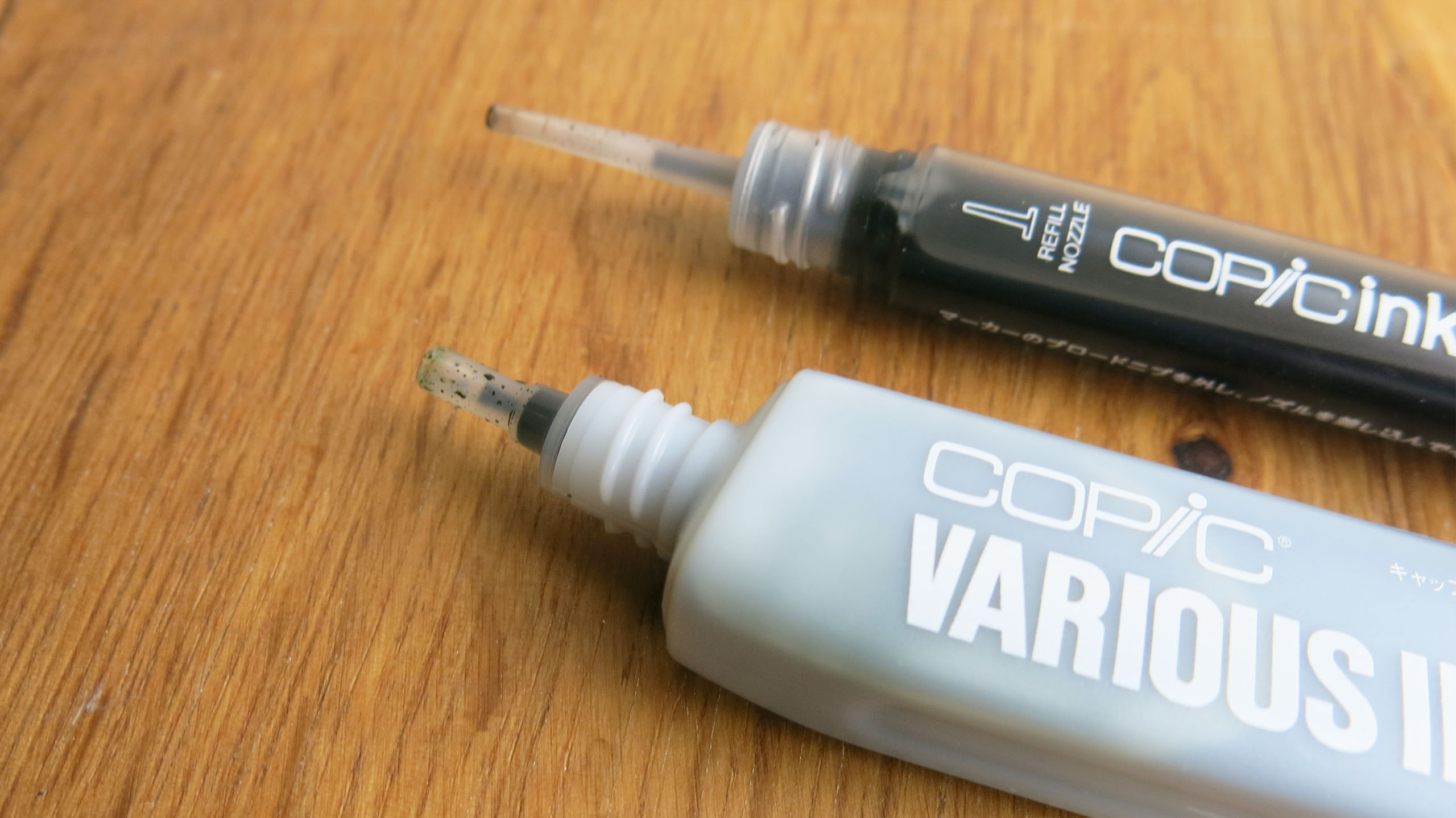 The round one is the newest one.
Are there any cons?
Off course! They are expensive and run out of ink quite quickly. As I said, marker paper will help, but still. The paper is quite expensive too bye the way. I use refills and that saves me at least some. I also think that the brush nib gives more ink than the chisel one. Which I keep in mind for large areas. As a starter, it is also recommended to think twice before you go to the art-shop :). If you buy smart, you don't need a lot of markers. I will make another blog about this later.
To my surprise I also discovered that the colors of alcohol based markers (in general) will fade or change quickly when they are exposed to sunlight. This is very inconvenient and something to really keep in mind. I made some mistakes already. And also tried to draw outside in 37 degrees, which makes the ink very, very thin and liquid. It was almost impossible to draw with the brush nib, as there was soon wáy too much ink on the paper.
Anyhow, besides those characteristics, I really like this marker medium.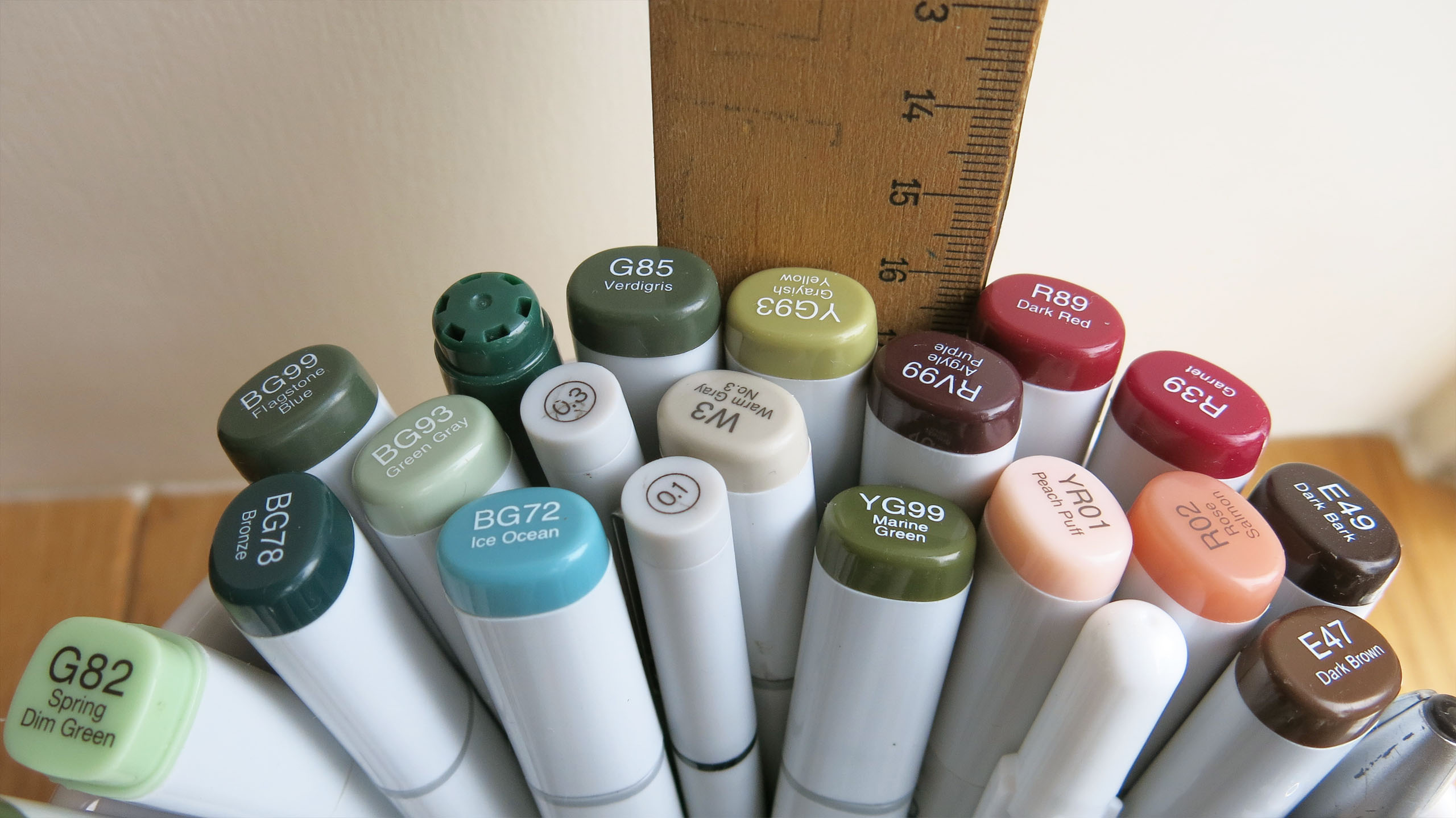 Why using alcohol based markers instead of paint/aquarel?
I have asked myself this question a couple of times. I can really enjoy the look and feel of both paint and aquarel too, so I do not rule out that I will ever switch. But, for now markers are perfect. It's easy to take a few with you, so you can sketch outside (also perfect for urban sketching) and I like the variety of colors and having the possibility to use exactly the same color again. I also prefer the brightness of the colors. Although I think it is easier to have an even, smooth background with paint/aquarel.
I would like to write another blog in which I make a good comparison between the three. I would also like to know more about the durability and impact on the environment of alcohol based markers and the marker-paper, comparing to paint/aquarel. But that's for later.
I hope this was helpful for you. Let me know if you have any questions!