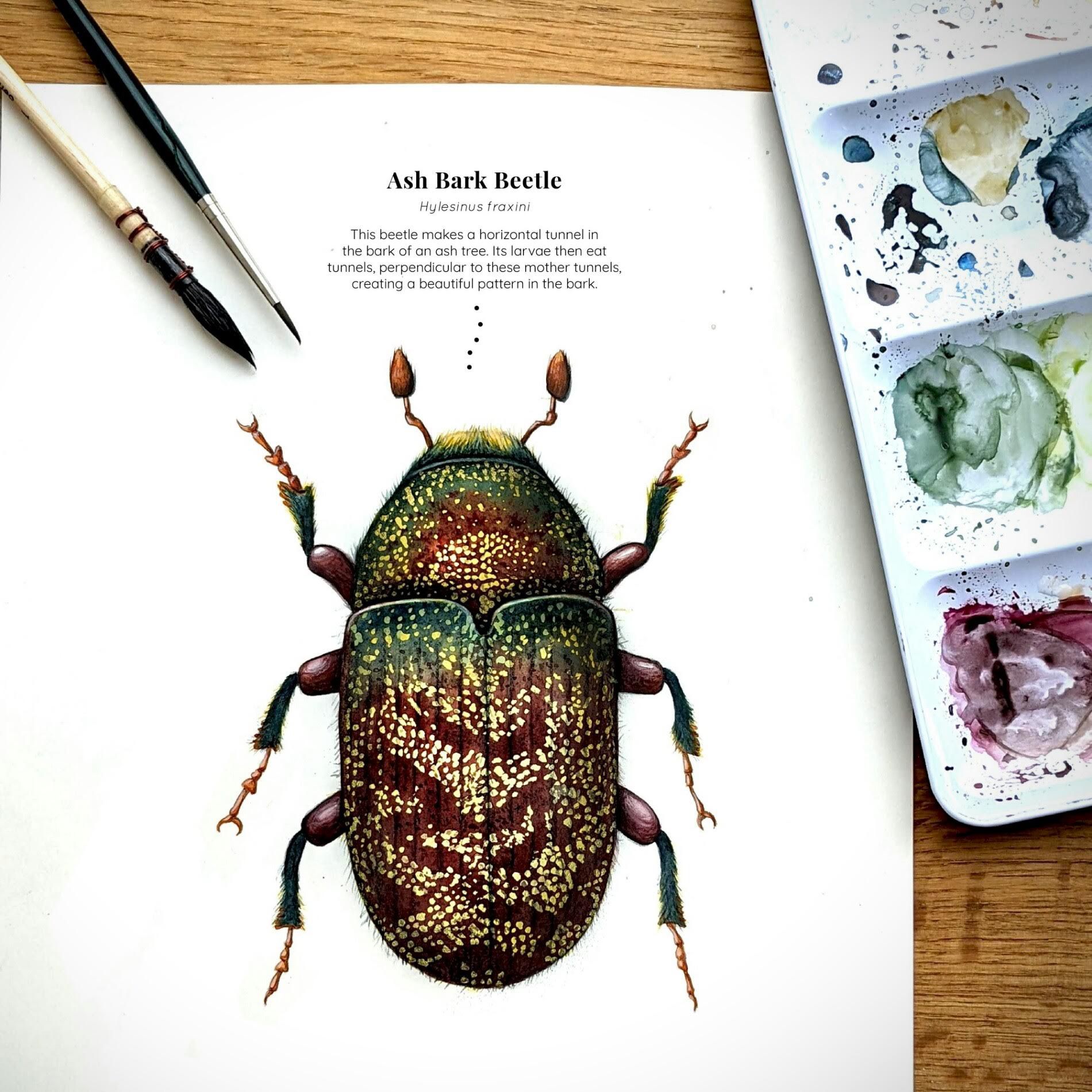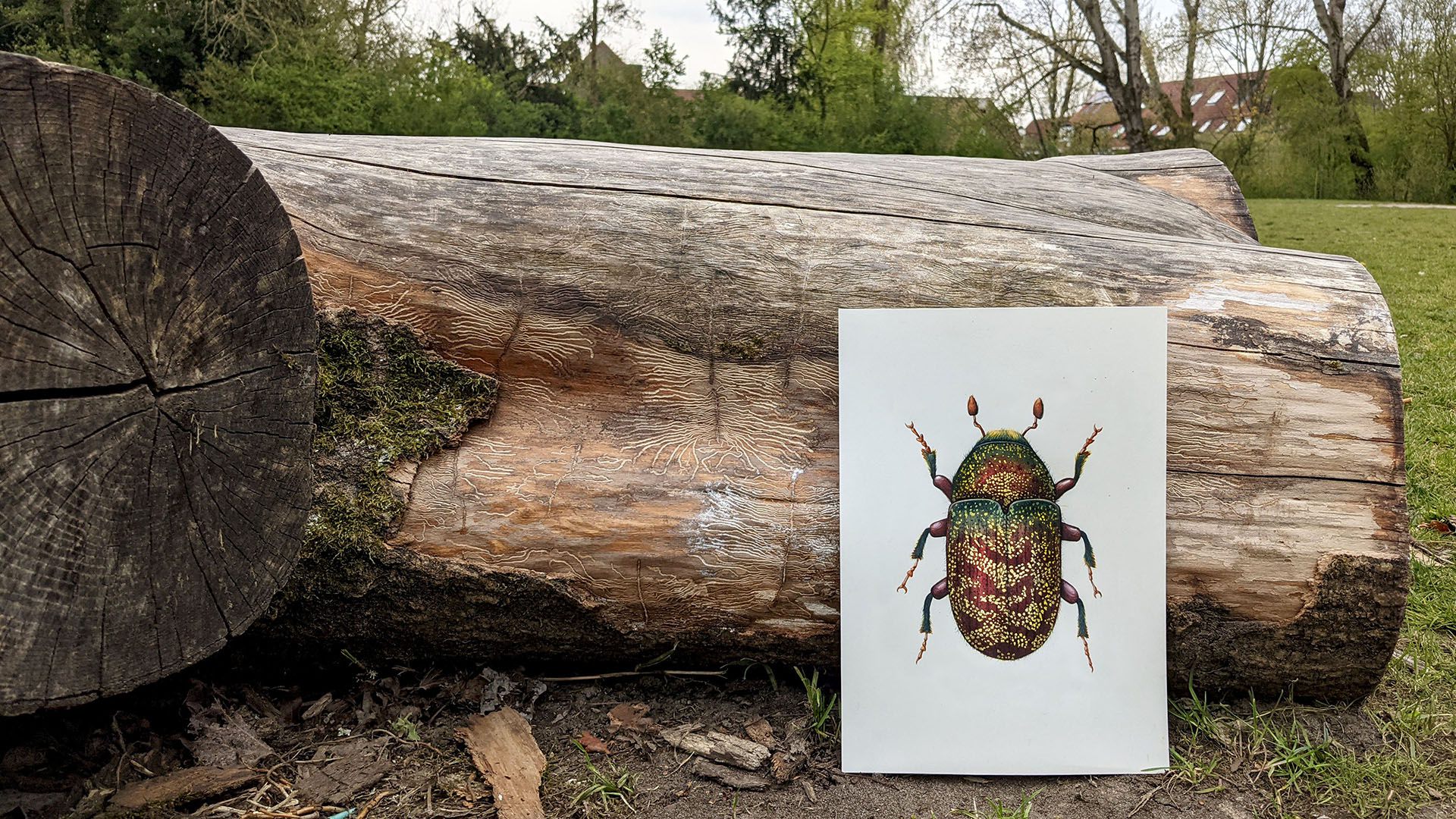 Ash Bark Beetle
Watercolor drawing made for Telstar magazine.
Hylesinus fraxini
This beetle makes a horizontal tunnel in the bark of an ash tree. Its larvae then eat tunnels, perpendicular to these mother tunnels, creating a beautiful pattern in the bark.
The second image shows the tunnels in an old Ash tree.